Make the most of your visit to Longreach and the Central West Outback region.  Take a look at the many attractions and activities on offer.  Some may need to be pre-booked, so please check with our Reception/Tour Desk for specific details.  There is also a handy Longreach Legends Pass which offers great value for guests staying in town for a few days.  Our team are also able to provide some great local insight into natural attractions and community events.
SCENIC FLIGHT
Come aboard and view the spectacular scenery that the Outback has to offer. You will be truly amazed by the flat vastness and beauty of the country. Queensland Helicopters offers you a fantastic 10 minute scenic flight around Longreach and over the Thomson River. You will see the famous Stockman's Hall of Fame and of course the Qantas Museum and static aircraft display Boeing 737 and 707 at the Longreach airport.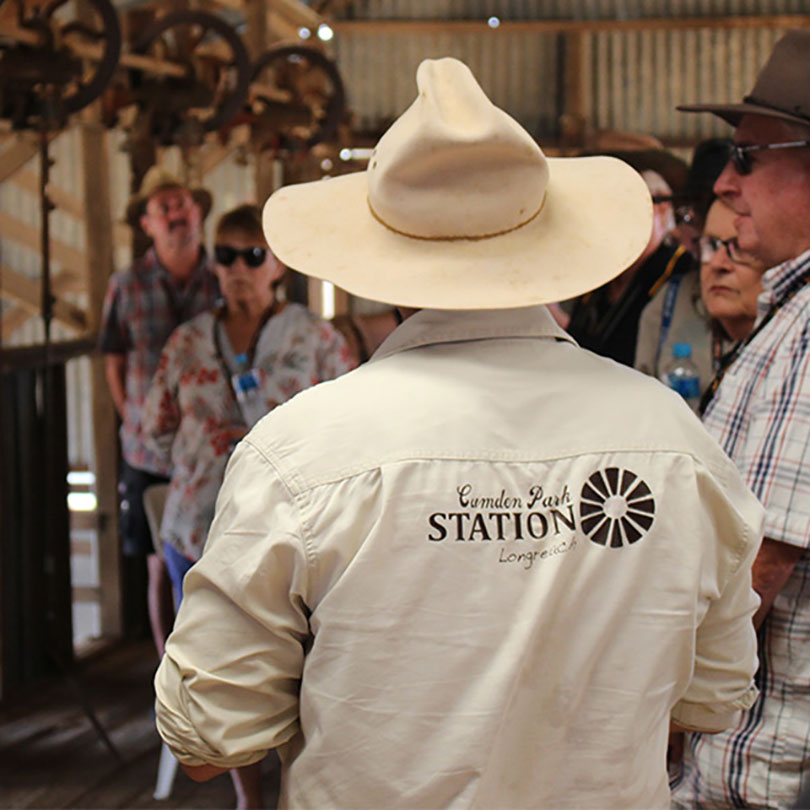 OUTBACK DAN'S 4WD STATION TOUR
Join 3rd generation grazier, Outback Dan on a private tour of Camden Park Station in his 7 seater Landcruiser. Dan will tailor the tour to your interests and the tour may include a tour of the Camden Park Station Run, the historic shearing shed and Chinaman's Creek with Chinese Well & Overshot.  Learn more on how this enterprising family has diversified their business to include, sheep, organic cattle, solar farm and more.  The 3 hour tour includes a delicious smoko and billy-tea.
SMITHY'S OUTBACK DINNER & SHOW
Settle back and enjoy an evening to remember dining under the stars on the Thomson River. Begin with sunset nibbles followed by a two-course table service dinner, featuring camp oven themed modern cuisine. A good selection of wine and cold beer is available for purchase from their licensed cash bar. Enjoy the live entertainment on the River Stage with performers regaling you with their songs and stories.
DROVER'S SUNSET CRUISE
All aboard the Drover's Sunset Cruise. Relax on the top deck with 360-degree views of the majestic Thomson River. Your captain will captivate you with stories about the river, its wildlife and Indigenous links. Purchase a drink from our licensed bar and enjoy complimentary onboard nibbles before taking your seat at Smithy's Outback Dinner & Show on the banks of the river, for table-service dining under the stars and live entertainment.
AUSTRALIAN STOCKMAN'S HALL OF FAME
The Australian Stockman's Hall of Fame and Outback Heritage Centre is Australia's premier outback heritage institution. Wander the five themed galleries and learn the stories of our pioneering men, women and children. See the entertaining Outback Stockman's Show – lunch and dinner shows are scheduled in the tourist season. Chat to our friendly reception staff about this attraction and Longreach attraction passes.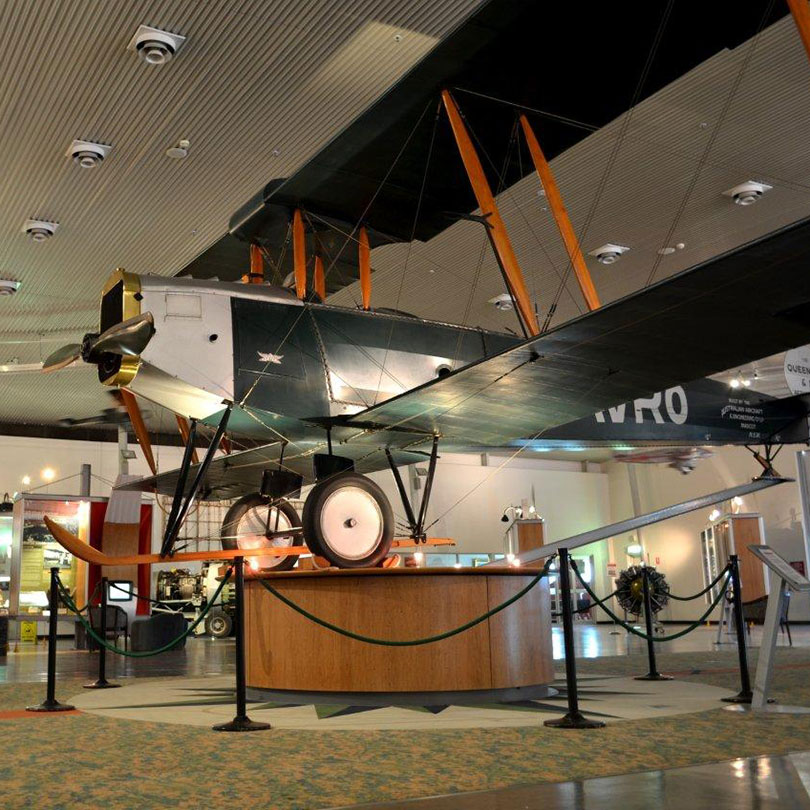 QANTAS FOUNDERS MUSEUM
A world-class museum and cultural display, eloquently telling the story of the founding of Qantas through interpretive displays, interactive exhibits, replica aircraft and an impressive collection of genuine artefacts. Join the 90 minute Jet Tour that takes you behind the scenes on our two jet aircraft, the Boeing 747 and 707. Ask our friendly reception team for attraction information and attraction pass options.
AUSTRALIAN AGE OF DINOSAURS
Australian Age of Dinosaurs Ltd (AAOD) is a not for profit organisation located in Winton, Queensland. The organisation's activities include the operation of the Australian Age of Dinosaurs Museum of Natural History which holds annual dinosaur digs in the Winton Formation of western Queensland and oversees the year-round operation of Australia's most productive dinosaur fossil preparation laboratory.
STRATHMORE STATION SMOKO TOUR
Meet Maree at Strathmore Station who will share her passion for station life on a personalised tour. Learn about Santa Gertrudis cattle and Merino wool production. Hear how these third-generation graziers made water run uphill with their award-winning water system. Back at the homestead wander the tranquil gardens and enjoy some warm Outback hospitality with a home-baked morning tea.
OUTBACK STOCKMAN'S SHOW
The live Outback Stockman's Show is a tribute to the skills of past and present stockmen – a true depiction of the unique quintessential Australian character. The daytime shows run Saturday – Thursday from 11am and the evening shows run Tuesdays, Thursdays and Sunday nights with bar opening at 5:30pm and show from 6.00pm. Enjoy an outback spit roast dinner, with full bar facilities. For more information, ask our information desk.
SCHOOL OF DISTANCE EDUCATION
Imagine a classroom more than twice the size of Victoria, where the playground is as vast as the outback and the partnership between home and school is legendary.  Join a one hour guided tour of the Longreach School of Distance Education where you'll watch a 'live' on-air lesson with their students and teachers and gain an insight into distance education in the bush.